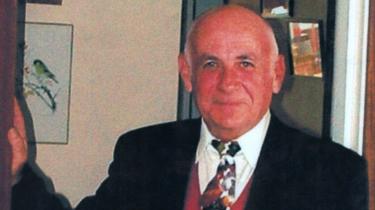 NEWS: The family of a man who was murdered in South Africa have criticised police's handling of the case and fear his killers will not be caught.
Robert Mandley, 66, of Buckinghamshire, was attacked on 19 April and died a day later in hospital after sustaining head and neck injuries.
Beaconsfield Coroner's Court has heard it was thought he was killed by men helping him to move house.
Coroner Richard Hulett recorded a verdict of unlawful killing.
"It sounds as if there is more to this than meets the eye," he said.
"This is very plainly unlawful killing. In this case, that is the equivalent of murder."
Mr Mandley, who served in Northern Ireland during the Troubles, moved from Weedon, near Aylesbury, in 2008, to be with his wife Valerie, who was a South African national.
She died from cancer six months later, but ex-postman Mr Mandley decided to remain in the country and started working in a sports bar.
A post-mortem examination showed he sustained head injuries, possibly from a hammer attack, and neck injuries from attempted strangulation.
The South African Police Service have confirmed his death was being treated as murder but have not commented on progress in the case.
One man was arrested following Mr Mandley's killing, but he was later released without charge.
Attackers 'known'
His brother Chris Mandley, 59, told the coroner's court he believed his brother was attacked by two men helping him move house.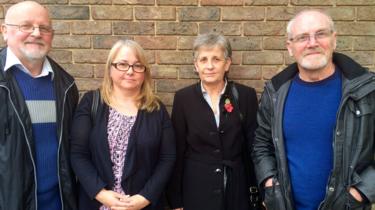 He said they were well known to the victim as they had previously done some gardening work for him.
"They were not strangers to him, if he had survived he would have been able to identify them," he said.
Speaking after the inquest, another brother Don Mandley said the family feels let down by the authorities in South Africa.
"As a family, we just want justice for Robert. It just feels like he didn't matter," he said.
'Police too busy'
Earlier, Chris Handley, from Aylesbury, said he was frustrated at the lack of progress in the case.
"We are not happy with the way the investigation is going over there. I doubt anyone will ever go to trial over my brother's murder" he said.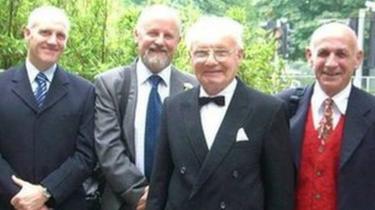 "The police are too busy and the officer in charge of the case won't take my calls. It is very upsetting for us."
He said the family had been trying to support each other following his death.
"He was a typical soldier in that he would keep himself to himself, but he would do anything for anybody," he said.
"He always had a smile on his face. That's how we will remember him."
Jun 2, 2015 -

10. Retired

Aylesbury

postman,

Robert Mandley

(66) murdered in South Africa ....

Farmitracker

Boer Genocide Reports.
#StopWhiteGenocideInSA