Swart vermoor swart, maar kyk hoe berig die koerante....
Anthon von Lisenborgh
Here the Deception of black Newspaper with false innuendos of intent on their front page to invoke black anger at white farmers with intentionally witholding the fact that the farmer and his wife were BLACKS WHO IS FED UP WITH THE USELESS POLICE NOW TAKING MATTERS INTO THER OWN HANDS TO KILL AND TORTURE BLACK CRIMINALS AND ANC THIEVES. ON P16 we see a single line stating it was Blacks killing blacks. Yet the masses are led to believe it was white farmers...this is the Norm in the Satanic media in SA today to deceive all. Viva aa ANC viva So where to now https://m.facebook.com/boerekrisisaksie/photos/a.178568022169751.48293.116298045063416/1251737558186120/?type=3&source=48&fs=0
Read more:
■ Man dies in farm torture ordeal - Upcoming black farmer, his wife and 8 others arrested



■ Sewe bly in aanhouding ná Stella-moord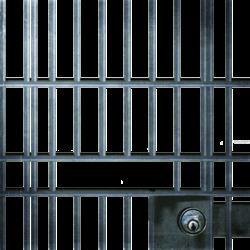 Vryburg - 'n Swart boer van Stella, sy vrou en vyf ander swart verdagtes sal na verwagting eerskomende Woensdag aansoek om borgtog doen nadat hulle vanoggend in die Vryburg-landdroshof verskyn het in verband met die moord op 'n man en die aanranding van twee ander mans.
Noordwes-polisiewoordvoerder, Paul Ramaloko, sê
Tigwinita Luwantu, sy vrou, Lindiwe Mpathani, en hul vriende, Moipolai Mmastoki, Lehula Kedibone, Simphiwe Cele, David Plaatjie en Thatafalo Kibane
het verskyn op 'n aanklag van moord, twee aanklagte van poging tot moord, aanranding en ontvoering.
Dit kom nadat Luwantu, sy vrou en agt ander mense Woensdag glo drie mans wat in die veld gestap het op 'n plaas langs dié van Lewantu, voorgekeer het. Die slagoffers het na bewering hout in die veld gesoek toe hulle aangeval is.
Hy sê die groep het die mans van veediefstal beskuldig en met knopkieries en ander voorwerpe geslaan. Die slagoffers is ook na bewering met kookwater gebrand en in 'n vrieskas gegooi.

Ramaloko sê drie van die tien verdagtes, twee minderjariges en 'n volwasse man, is later vrygelaat. Hy sê die minderjariges is in die sorg van hul ouers geplaas, terwyl die man nie met die voorval verbind kon word nie.
Ramaloko sê een van die slagoffers is vandag uit 'n plaaslike hospitaal ontslaan, terwyl die ander een steeds behandeling ontvang. Ramaloko wou nie die slagoffers se name bekendmaak nie.
http://www.ofm.co.za/article/Local-News/173123/Sewe-bly-in-aanhouding-na-Stellamoord
#StopWhiteGenocideInSA