Total of 28 FARM ATTACKS,
9 FARM MURDERS
&
3 POSSIBLE
FARM ATTACKS
PREVENTED
have already been reported this month
(20 September 2015)
SAPS appeal to community to assist with capturing Vredefort shooter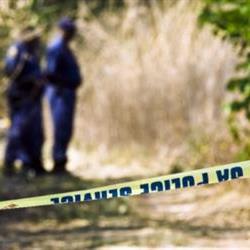 Vredefort - Free State police are searching for the attacker, who
allegedly shot and killed a 50-year-old farm supervisor as well as two children on a farm near Vredefort last night.
According to spokesperson Masilela Langa, the suspect and six children were picked up from a local filling station by Hansie Raadt and taken to the Palmietkuil farm last night.
The group apparently were having supper when the shooting occurred.
Langa says the man fled with Raadt's bakkie which was found abandoned near Kroonstad today (Sunday).
Police further believe the suspect might have stolen some firearms from the farm as well. They request anyone with information to contact Vredefort Police Station on (056) 931 0002 or Warrant Officer Jabulani Kebile on 078 322 4479.
http://www.ofm.co.za/article/Local-News/171314/SAPS-appeal-to-community-to-assist-with-capturing-Vredefort-shooter
Drie dood in Vrystaat plaasskietery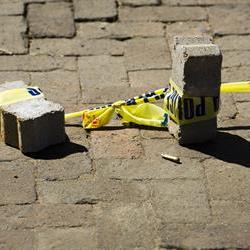 Vredefort - 'n Vyftigjarige man en twee kinders is gisteraand doodgeskiet op 'n plaas by Vredefort in die Vrystaat.
Volgens polisiewoordvoerder Masilela Langa het plaasvoorman Hansie Raadt na bewering 'n man, wat aan hom bekend is, en ses kinders by 'n vulstasie op die dorp opgelaai en saam met hulle op die plaas Palmietkuil gaan eet.
Die man het blykbaar 'n vuurwapen van Raadt in die hande gekry en die groep daarmee gedreig. Hy't Raadt doodgeskiet asook die
elf- en 15-jarige seun doodgeskiet toe hulle probeer vlug het.
Die verdagte is nog soek.
http://www.ofm.co.za/article/Local-News/171309/Drie-dood-in-Vrystaat-plaasskietery
Also read:
■ Drie op Vredefort-plaas vermoor: 'Sy vertroue het hom sy lewe gekos'
http://maroelamedia.co.za/blog/nuus/sa-nuus/drie-op-vredefort-plaas-vermoor-sy-vertroue-het-hom-sy-lewe-gekos/
#FarmMurder